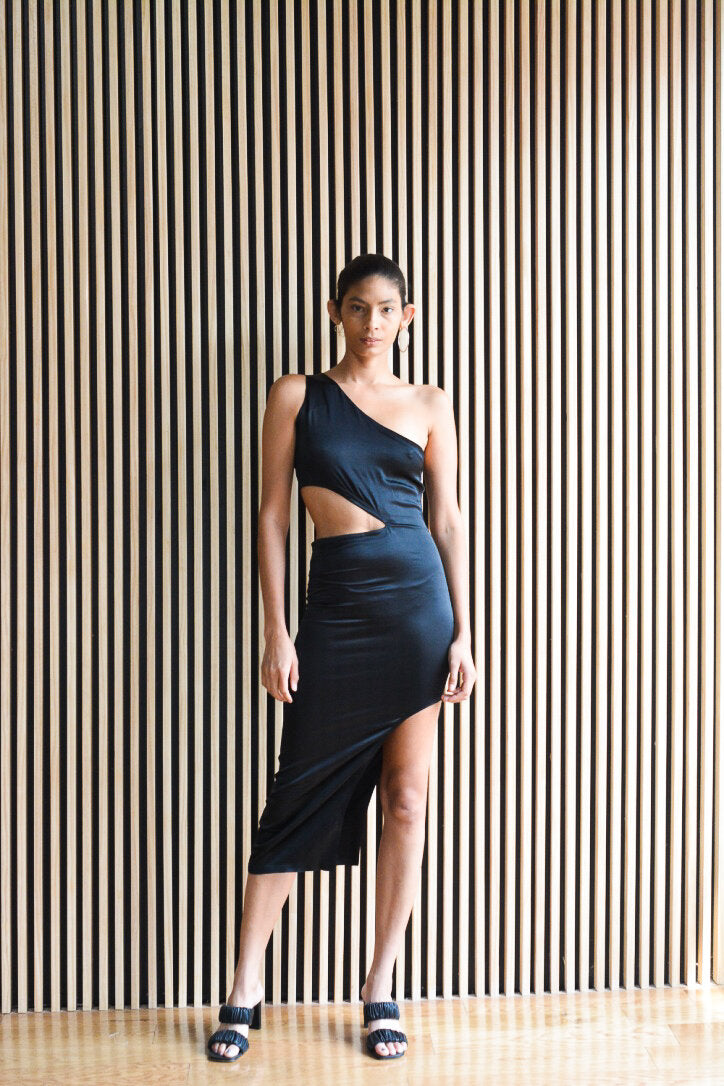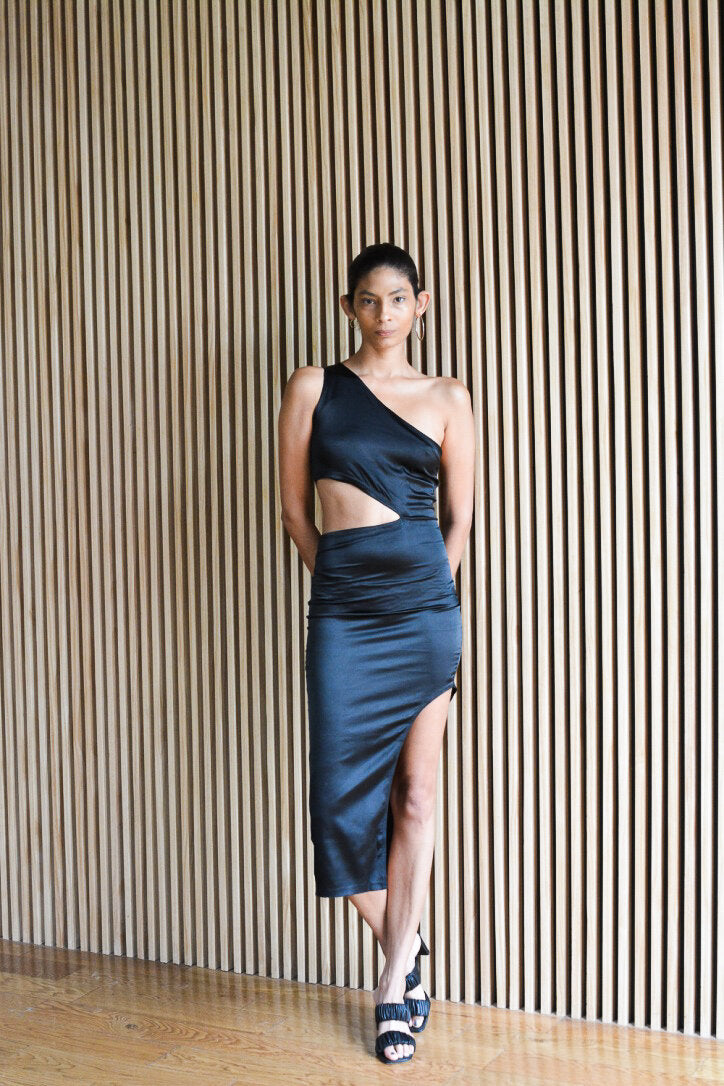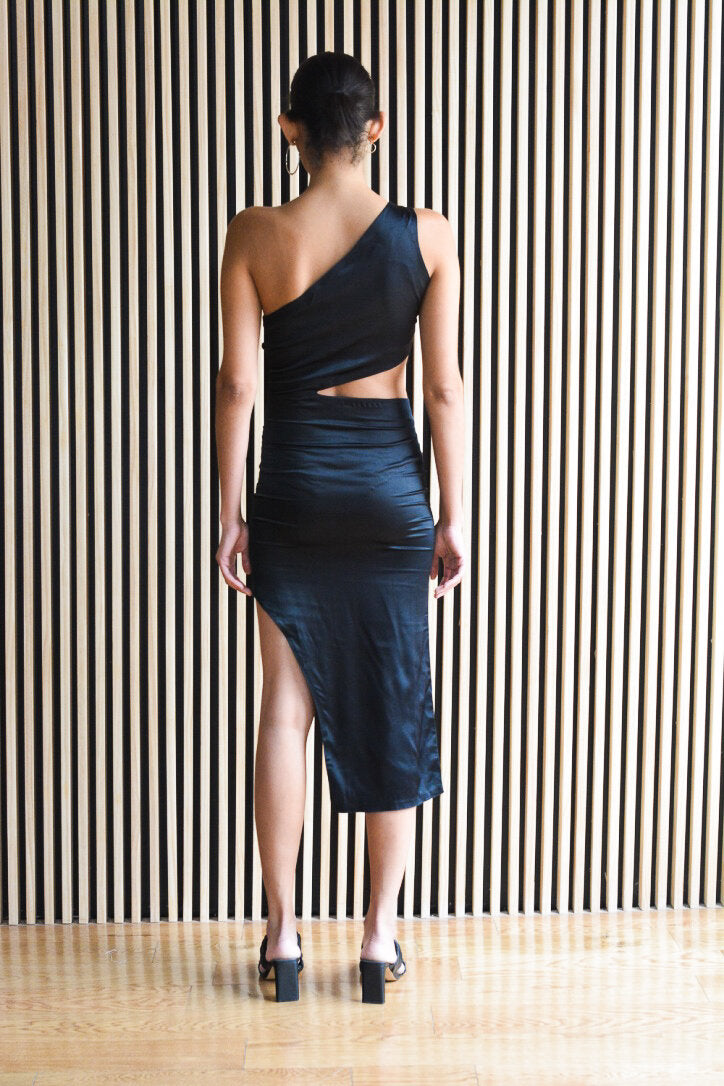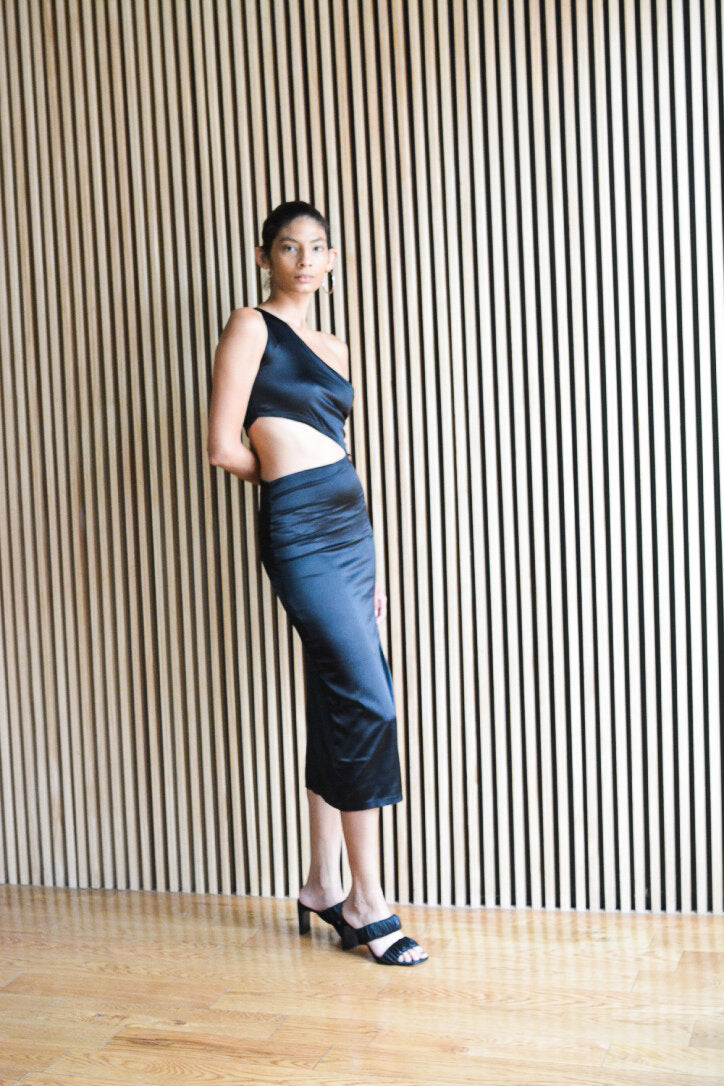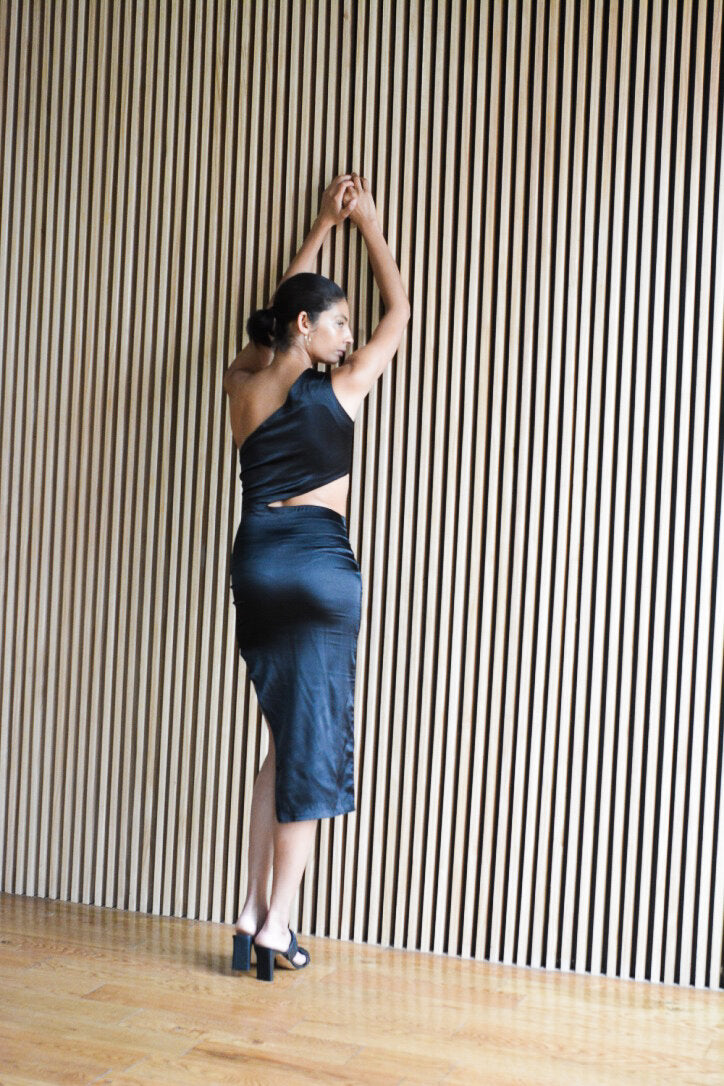 Description
Composition
Care Tips
Do we need to give you 25 reasons why you need this dress in your closet or Nivea? This black satin set features a one shoulder strap, dramatic slit and body con fit using our favorite stretch satin material.
Yes you can wash your new favorite piece!
While our silk and satin is washable, it's still a delicate fabric. To keep your silk in the best shape, turn items inside out and place in a mesh washing bag to protect it while in the washing machine.

We recommend hand-wash
To help minimize risk of fabric shrinkage, we recommend hand washing instead of machine washing. 

Don't mix fabrics if tossed in washer machine
Always wash with delicates and select the delicate cycle on your washing machine and make sure the water temperature is cold and the spin is low.

Reduce wrinkles
Use your getting ready time as double duty and hang your silk in the bathroom while taking a steamy shower.

Use a steamer
Use a steamer for a garment that's smooth as silk (literally) in no time at all.